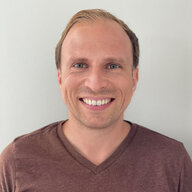 First Name

Alex
Joined

Dec 15, 2020
Messages
Reaction score

283
Location
Website
Vehicles

2021 Taycan Turbo

First, a huge thank you to everyone here for helping me put together my order just over 3months ago (when I switched my 911 Turbo to a Taycan Turbo). I took delivery of the car earlier today, a quick walk around video is below and the 1st picture I took of it is below.
Second, a huge shout out to
Princeton Porsche
. I work with tons of Porsche dealers, but Princeton Porsche continues to be one of the best in the country (and usually the one I loop members in with for help).
The car itself is amazing - very similar to the Panamera that I really enjoyed and traded-in for the Taycan but also sportier and I love the Mamba Green color. Overall, the Taycan Turbo seems to be dead-in-the-middle between the Panamera Turbo and 911 Turbo - which is what I was looking for. If I have one regret, it's that I went with all-black on the interior. I haven't done all-black in a while (my Panamera was red), but it was hard to match something to the bright green. I'm sure it will grow on me though. Also, as a pleasant surprise, the car came with a Porsche Mobile Charger (that supports up to 40amp). I know those who ordered around the same time as me (December/January) were surprised to see the configurator start charging for the mobile charger. I opted-out of it and received the Porsche Mobile Charger anyway (v2 if that matters). I didn't realize it was coming, so I think I'll stick to the charging set up I already have (and am selling the charger), but just a heads up for those who were in the same boat as me.
I'll report back with more feedback once I drive it some more. On the to-do's is a hard-wire radar installation (the tap-a-fuse I had didn't fit -Porsche is using normal size fuses here, not the smaller ones I had on past Porsche's). Aside from that, it's a very smooth ride (based on the feedback from my wife and my kids who spend most of the time in the GLS450 which is known for very smoothness and comfort). I haven't tried any crazy acceleration yet, but the instant hp/torque is already very noticeable.
For those on the fence about the bright colors, or any of the options I have, please message me and I can help. For those who need a great dealership who can provide a great price, also PM me. I've helped about ~2-3 dozen members here with their orders in the last 6mo and am always available to help.
Last edited: