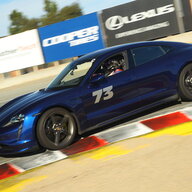 First Name

David
Joined

Jan 28, 2019
Messages
Reaction score

2,585
Location
Vehicles

Tesla(s), 911 GT3, Boxster S, Bolt, Taycan, Cayenn

hmmmm
The update also includes significant software optimisation for numerous control units, meaning that the transmission has to be adapted and the drive components calibrated when it has been completed. For this reason, the update is carried out as part of a free visit to a Porsche Centre.
I'm picturing the internal eMail thread:
hey Freddrick - why is this update not OTA?​
​
hello peter - thanks for asking. Our OTA doesn't really work and this update is soo big we simply can't deliver it​
​
Freddrick - so we have no effective OTA mechanism? How are we going to explain to our customers we can't do OTA updates for software. OTA was one of the headline features of the Mission-E program.​
​
Hello Peter - yeah it's a big miss and we're working with the hardware and software guys to figure out if we can hire some actual software engineers from Tesla to tell us how the do it. In the mean time we've been kicking around excuses. I think if we tell the customers a "recalibration" is required by the shop personal it should buy us some time on this whole OTA thing…in the mean time we have great candidate identified to head up the OTA reboot effort, first name Elon - can you phone screen him this week?​