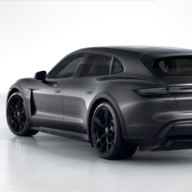 Joined

Jul 3, 2021
Threads
Messages
Reaction score

991
Location
Vehicles

CT4S 2022 + Mini Electric in 2023!

Another mini-trip building on prior trips to points around Houston, to San Antonio, to Fredericksburg in the Texas Hill Country and our latest to Austin.
Texas EA Charging network and mini-trip report to Hill Country
My Real World Consumptive Test CT 4S
Well to date I'm batting 100% on Plug and Charge at (multiple visits to) 7 Texas EA stations (4 in the greater Houston area, one in Alleyton/Columbus, one in San Antonio, and the latest in RoundRock north of Austin). At some point it can't just be blind luck but rather EA stations in Texas apparently doing better than some areas in the country.
Journey up was in peak wildflower (bluebonnets season here in Texas - beautiful displays along Hwy 71 to Auston for miles upon miles). Had a fun couple of days using the Colorado River trails through Austin which are just excellent and enjoying the nightlife etc.
There are not a great number of options when looking for Hotels with charging stations in Austin and where available, most are Tesla EVSE's so of course could use the TeslaTap etc. (but had an issue previously which I still have to work out so not entirely comfortable with it to date). Downtown The Marriott had I think one Tesla EVSE but the Hyatt Regency had 3 Tesla chargers and one new ChargePoint installation, so that had me hooked.
However literally hours before we set off I received an email from Hyatt saying their ChargePint unit was not working! So rather than muck with potentially no access to an overnight charger (there are bucket loads of Tesla's in Austin and the hotel can not reserve or guarantee access to any of their chargers) I decided to go ahead and drive the extra 20 miles or so north of Austin city center to the EA station at RoundRock and charge to 100% there before heading back to our hotel, which gave (a lot) more than enough to reach and do a quick charging stop in Columbus/Alleyton EA station on the way home.
We actually used Alleyton both directions i.e. to date I have used the mentioned 7 stations multiple times with PnC with not a single failure to connect or deliver. Turns out that the only issue with the Hotel's brand new ChargePoint Stn. was that the installer had not finished programming the inputs to set it up!!! - despite asking 2 managers and another mbr. of staff to get it looked into, there was literally no interest whatsoever in doing so! That and quite a few other issues here so would def. not recommend this (over-priced ) hotel - was not a preferred choice to begin with i.e. the charger was the main draw (pun intended)!
On our return trip to Houston at Alleyton I hit my highest delivery yet at an EA station getting briefly 257kW, which reduced to 241 kW for most of the charging session - added something like 80 miles in 12 minutes - awesome, a very brief stop.
I did have to help a lady in an Audi Etron at Alleyton - she had issues removing the charging cable - quickly figured out that there was lock/unlock issue and eventually got her free. However I had asked her why she was charging at the 350kW charger as to my knowledge the Etron cannot avail of anything over 150kW (think thats correct right?) - she actually agreed and I think was somewhat embarrassed that she had not used any of the 3 free 150kW units! Luckily for us she was essentially finished and we swapped out. BTW, the other 350kW unit at Alleyton was temporarily down for maintenance.
Charging at Alleyton 350kW unit on I10 on way back from Austin to Houston. Wind was howling at the RoundRock EA station and so distracting that I literally forgot to take some pics - next time!
Had good period of sustained charging at 241kW - made for a very short session!
350 kW unit on right was out of service - all other units fully operational.
Apologies for the truly lame pic (just a snapshot from the FitcamX dash cam video) of the extensive wild floor bloom all the way to Austin - beautiful time of year to be driving in Texas
Night view of downtown from balcony at Hyatt Regency on south side of Colorado River:
Day time view from our room at the Hyatt - weather was just perfect as we timed our visit exactly after the latest cool front had moved through - that said wind on the way up was seriously strong! Congress bridge on right - went to see the bats emerge on the second night, impressive as ever.
Crowds gathering to see the 'bat show' at sunset - the boat guides use IR lights to highlight the bats in flight.
Building art near Congress bridge:
View of downtown Austin from the trails on the south side of the Colorado River - continuous wide trails linking to various large parks exist for many miles on both banks - fantastic resource for locals and visitors alike:
Had some drinks at the famous Driskill Hotel - stayed here a couple of times on separate visits many years ago - this lot in the main lobby were with a 'ghost tour' and allowed to access parts of the hotel:
Google's new building yet to be finished/occupied from our Hotel balcony - with the drastic changes in work styles you wonder if this thing will be fully utilized!
Another view from out balcony of UT 'skullers' with coach rowing back to the clubhouse a couple of klicks (not in view) to the left (we were hardly in the hotel despite all the pics from the balcony
!) - ton of activity on this river:
One of the many side attractions on the river trails - this a memorial with names in tiles:
Impressive pedestrian/cycling bridge across the river:
The Capitol building:
And back home:
Apologies for the state of my garage (did some refreshening/painting of ewalls etc but need to catch up on some major Spring cleaning of the rest!
)- but thought I'd throw in a pic of the just mounted custom metal Mini sign/crest I had made by the chaps at Queen With Fab from whom I had previously bought the metal Porsche crest - plan to 'upgrade' the black background for these but looking good imo!
Last edited: