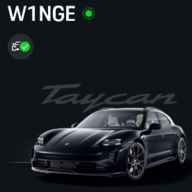 First Name

Adrian
Joined

Jan 11, 2021
Threads
Messages
Reaction score

3,699
Location
Vehicles

2021 Taycan 4S, 2012 Boxster S, GTS ST on order

This is exactly why I'd choose Carmine Red - in my opinion it's a more classy red, more suitable for an upmarket car, rather than (to my mind) a cheap bright red that you see on other cars. It's also the GTS colour!

However, we all like different things and there is no right or wrong answer.

I agree that in general PTS cars will be worth slightly more than other similarly spec'd cars, but you won't get back your full costs on resale. Weird colours probably less so.
Sorry to be a pedant but actually the original 1964 GTS (904 - €1.9m) was not Carmine Red (Signal Red) and in fact Carmine Red first appeared from 2012 onwards (911) as the chronology confirms.
Models and Years:​
911:2012,2016-2021​
Boxster:2014-2016​
718 Boxster:2017-2021​
Cayenne:2012-2018​
Cayman:2014-2016​
718 Cayman:2017-2019​
Macan:2017-2021​
Panamera:2012-2021​
Taycan:2020,2021​
Ego, Carmine Red is the marketeer's choice for persuading everyone all GTSs should be in this colour.