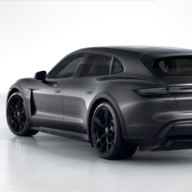 Joined

Jul 3, 2021
Threads
Messages
Reaction score

2,226
Location
Vehicles

CT4S 2022 + Mini Electric in 2024/5

EDIT - I WILL UPDATE THE CHART HERE AS MORE DATA IS ADDED VS CONSTANTLY REPOSTING BELOW.
EDIT #2 - Re-named climate zones to better reflect average temps!
These
data from 66 cars with 146 readings
which include 7 users from a German Forum (courtesy
@rs38
) and a single data point from a Porsche marketing/news article. Clearly not a statistically robust sum but interesting nonetheless and some trends developing - in particular the known slightly higher degradation of SoH in hot climates.
The SoH% is believed to be, for example if we just take the 'published press' values, a % of the usable 83.7kW of the Performance+ 93.4kW capacity battery.
However 'real world' consumptive tests (e.g.
#2
and insight provided by
@rs38
here
#38 )
suggests that Porsche were being conservative and the actual 'usable' unbuffered kW are closer 86.7kW.
Note a relatively consistent hot to warm climate more degraded SoH numbers. Cold country SoH's appear to straddle hot/warm and cool climate trends but numbers not statistically significant as yet.
Also a possible slight bias towards lowest Soh readings to date from early model year Turbo/S cars (not statistically robust as yet).
This plot another way to visualize the rate of loss of SoH:
And another chart in progress - rate of change of Soh:
Reference for climate zones in table:
I am also adding the entire AC/DC post-charge range prediction history of my car for those interested in long term trends including winter - summer variations etc - of course my car in a hot climate. Predictions are just that and not considered indicative of actual consumptive range.
Possible trends emerging (not yet statistically valid) for SoH retention in colder vs hotter climates - Li ion batteries generally do not like heat stress so do not do as well in very hot climates.
Here is the average trip data from your MyPorsche or Web Site data lists - remember these numbers are highly generalized in their own way being 1) averaged over a trip length, 2) the range her his simply calculated from the reported average miles per kWh attained regardless of trip length and the average applied to a fully (1005) SoC to guesstimate a max. range. All sorts of variables can effect that estimated range both positive and negative is again just a guide:
'Raw' averaged consumptive data from my car for it's entire use history:
And a simple calculation to output a maximum range using the reported average mi/kWh per trip (see provisos above):
And here is every charging session (might be missing 2 but checking!) for both at home AC and on the road DC charging in kW into car:
And a overly simplistic (think most negative calculation for range as of course near 80-90% of my trips are dominated by short and truly inefficient driving metrics).
If I focused only on the longer more efficient trips I see far better efficiencies in the range of 2.6-2.9 mi/kWh.
________________________________________________
Here is a recent addition (June 2023) from another years worth of data at odometer ca 11,000 miles from Forum Mbr.
@TXAG
- hopefully doesn't mind me copying here from his post in this thread
#37
- another way to display SoC and PCM predicted ('Guessometer') Ranges:
Climate Zone = Hot
Model = 2022 RWD Taycan with PB+
Mileage = ca 11,000 Miles
Some external data from these links:
https://www.geotab.com/blog/ev-battery-health/
https://www.geotab.com/blog/ev-range-impact-of-speed-and-temperature/
https://www.geotab.com/blog/ev-range/
Here are some addl. variables that were documented in a much larger dataset involving non-Porsche EVs (links above) which clearly indicated excessive use of DC charging in these same hot climates has a further negative impact on SoH over time - the first chart's Level 1 charging is not really relevant as extremely few of us would use a std. wall outlet to charge our car! The Level 2 charging curve is relevant but our data suggest more of an impact than for the population of cars in this story;
An envelope of all data - the lone Porsche data point appears optimistic for most i.e. 5 of the 10 forum cars are below 91% SoH at under 20K Miles (vs 91% at 62K miles on the Porsche Marketing car) - however, as pointed out by
@rs38
, there is clearly potential for 1 to two percentage points seasonal variation which is not universally represented in our data to date.
SoH plotted against model year and build date - don't have exact months for many of the German Forum and some of teh US Forum cars (hence couple of rows in data) but fairy clear trends.
______________________________________________________________
How many of you asked for or were provided data on the SoH of your PB+ battery on delivery?
I certainly did not have this on my delivery list to ask when I got mine
, but would be useful to set a baseline if that data available.
Here is a readout of my current SoH which may or may not be an entirely accurate record of the true SoH. Nonetheless it would be interesting if all those who have a proper OBDII could read off their SoH and mileage to start to see if there are trends pt. forward with again the proviso that we first might need to establish how accurate these OBDII snapshots actually are.
TBH I thought my SoH would be higher considering I only have 4000 miles or so on the clock and only ca 300 kWh of direct 'fast' charging at EA stations to date - but I am entirely ignorant as to what the delivery SoH starting pt. should be.
So at a minimum say share:
1) Delivery Soh - suspect very few if any actually have this?
2) Current SoH
3) Current mileage
4) kWh DC charging (assume remainder at home or work/destination EVSE) - see
#3
below on how to obtain.
5) Build date (or just MY if you're not sure)
For me:
1) unknown
2) 92.7%
3) 4000 miles
4) 303 kWh
5) Oct 2021
Could add # times charged to 100%, how often charge dropped below 20 or 10%, and more but asking a lot already!
Cheers, C.
PS: I'm using the Vgate's vLinker MC+ OBDII with a Bluetooth 4.0 connection to the Car Scanner iOS app.
Last edited: