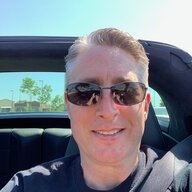 First Name

Derek
Joined

May 25, 2021
Threads
Messages
Reaction score

3,373
Location
Vehicles

2023 Taycan GTS

TLDR: Be careful not to break your DC flap inserting the Magic Dock (or any other CCS charger)

I decided to drive to Fort Worth this morning to try out the Magic Dock Supercharger.

I arrived with pretty low SoC and was a bit stressed, but hey these things work great right?

The app and dock worked, but charging immediately halted with an error.

I tried several times and it would not work. I also tried another stall.

At this point I am experiencing range panic for the first time. I limp to nearby Kroger with a Blink AC charger to find one stall can't scan my card and the other just didn't dispense any power.

I'm currently waiting for a tow to get it home and hopefully charge there before I assess further.

if that doesn't work then I'll have it towed to the dealer Monday morning.

I'm sorry I tried this.

EDIT: What I think happened here is I broke the DC flap while plugging in the Magic Dock, which put some plastic debris in the channel around the DC pins preventing a solid connection. Car is fine both AC/DC working as expected. I'll try it again one day but with more overhead for contingencies.
Last edited: