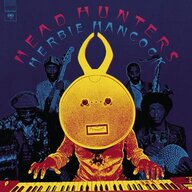 Joined

Jan 13, 2021
Threads
Messages
Reaction score

30
Location
Vehicles

'21 Taycan 4S

Hi everyone, am new to the forums but have been browsing for a few weeks as I contemplate a build for a 4S. Finally took one out for a test drive this week and everything was as advertised: impeccable build quality, addictive acceleration, silky smooth ride, etc. The car is a marvel to be sure, but from that admittedly short ride, I was left feeling that something was missing. Somewhat intangible, but the best I can describe it as is driver engagement. I sadly haven't owned a true manual for some time, but even on my current 7-speed DCT with paddles, the ability to tune down traction control, the road feel, etc., all add to a sense of connectivity to the car and add a level of dynamism to driving. You need to know what you're doing if you're going to push the car and that adds enormously to the fun.

Sounds funny to say, but the Taycan almost felt too plush, controlled and refined. That's all a huge credit to Porsche engineering and it is a four-door sedan at the end of the day, but the experience felt more passive and I was hoping for a bit more "emotion" from the drive. Two caveats; first, I was driving around the suburbs of Boston with a fair amount of traffic on the roads, so didn't get a real chance to open it up for an extended time or throw it around on any back roads, and second, I don't believe the car had Performance Pack options. Am hoping the small taste I got wasn't representative of the overall experience, but also cognizant that this may just be the price of going electric.

To be clear, I'm not negative on the car. Far from it. I'm actually hoping people who have spent way more time in it, and who have probably come from far more interesting cars than I'm in now (F80 M3 Competition), will tell me my first impressions were off. Is it still something you're excited to get in and just drive after 6+ months? Or will I also need to think about a track toy in addition to really scratch that itch? Appreciate any thoughts or perspectives. Thnx.