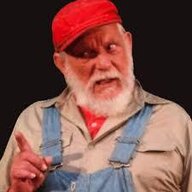 First Name

Festus
Joined

Feb 1, 2021
Messages
Reaction score

28
Location
Vehicles

2015 911 Turbo S, 2021 TTS (June 11)

I'm trying to determine if the wide variety of problems described on this forum are (1) common amongst Taycan owners in general or, conversely, (2) most owners are problem-free but simply don't post on venues like this one.

I've been driving 911s for about twenty years now. My current vehicle is a 2015 911 Turbo S, which has run flawlessly for six years. Pretty much all of my 911s have been awesome. I just drive the car off the lot, bring it in for maintenance when the display tells me to, and don't even think twice about reliability.

I infer from the threads on this forum that the Taycan is in some kind of strange beta-test phase; not really suitable for production use in the real world, but perhaps a fun hobby project for retirees and EV enthusiasts with multiple vehicles, to be used only as a secondary or tertiary car.

The 2021 Taycan Turbo S I have on order (due Jun 4) will be my daily driver. I've never owned more than one car. The idea of having to buy an additional vehicle as a backup for when the Taycan inevitably and unexpectedly 'bricks' itself isn't terribly appealing to me.

My dealer says if I want to back out, maybe get another 911 Turbo S, not a problem. I can always get my deposit back. And I might do just that. But before I do, I thought I'd post here and see if any of you have actually had a relatively trouble-free experience with your Taycan. I'd really like to convince myself that I'll be one of lucky few who get a solid vehicle, but that may just be magical thinking on my part. If the community consensus is more along the lines of, "Dude, you're a beta tester. Of course you're going to have major problems and the car will leave you stranded and be in the shop for weeks at a time. Deal with it." -- well, then maybe I should stick with the 911, or perhaps Tesla if I want to migrate to electric.

If you ended up with a solid and reliable Taycan, not necessarily perfect, but all major components are working as advertised, I'd love to hear your story! Maybe I can maintain sufficient enthusiasm to stay on track for my delivery.