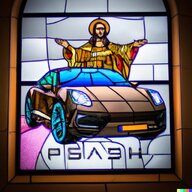 First Name

Christof
Joined

Oct 30, 2020
Messages
Reaction score

87
Location
Vehicles

Macan '19 (Crayon), Taycan 4S+ '21 (Black)

Then and when I wondered, why the "brake"-recuperation (not doing the one-pedal thing) would not set in.
Soothed myself with thoughts about the battery being to cold or so....
Now, outside temperatures are well above water freezing point (avoiding F/C here), and I went out for a longer (longer with respect to Corona) trip of 20mi.
Again, recuperation did not set in (no green pie when braking) - for a "long" while.
I started with SoC around 85% and recuperation somehow started at 80% down only. Then I remembered - my general charging profile, which was then most probably in effect; has a "minimum charge" set to 80% (having semantic issues here. or me, it behaves more as a charging cap - not a min).
So my otherwise unproven theory - especially for all that have observed recuperation setting in only after xxx mi:
Recuperation sets in only if SoC is below "maximum charge" of the active charging profile.
Any confirmation or invalidation welcome.