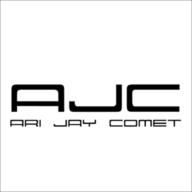 First Name

Ari
Joined

Dec 24, 2020
Messages
Reaction score

65
Location
Vehicles

2020 Porsche Taycan 4S

Scenario #1 - The Good
Listening to certain sources (streaming radio using the little "tower/globe" icon, or SAT radio SirusXM) works fine. After I exit the car and then come back in, the same source/station I was listening to resumes perfect. YAY!

Scenario #2 - The Bad
However — this is not the case if the prior media source was Apple Music. Instead it defaults to some other source as noted above in scenario 1. It never goes back / resumes to Apple Music

Observation - The Ugly
When the car starts up, it seems to take a bit before you can even select Apple as a source. While this doesn't seem to impede the other streaming sources, which seem to load up quickly — the handshake for Apple takes a bit, the icon doesn't appear for a minute — and as such, the source never reverts back correct.

Have others who perhaps use Apple Music experienced the same issue? Have you found a way to fix this?

PS: Another good/bad I have is this : once the Apple Music icon comes back and I choose it, it resumes the last playlist. Except it always starts back at the beginning of said playlist. Which is equally as annoying as the source not resuming. But less of an issue, I suppose. Grrr....