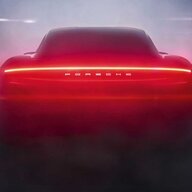 Joined

Feb 7, 2022
Threads
Messages
Reaction score

1
Location
Vehicles

'22 Taycan 4S

Is this worth getting, especially since Function on Demand is selling this feature for 15% off. Want to know if I need it or am I just attracted by the discount.

I have a '22 4S, live in Los Angeles and usually only drive my car in-town. I have not taken it on a road trip, nor plan to at this time. I always drive the car in Normal or Sport Individual mode. I'm never worried about range anxiety and don't ever see a need to drive in Range mode.

With that said, is the traffic better with the PIRM, if I only use Normal or Sport Individual mode? Again, I don't worry about range, but I want to make sure that I'm getting the best traffic updates when I use the Nav in the car, which I use frequently. Even out for 20 minutes, I like knowing the "best" route with the least amount of traffic. I don't use CarPlay at all (or want to use CarPlay) and use the Porsche PCM for all things nav, radio, phone, etc. That's my preference.

Would you recommend it? Any good benefits that aren't listed?

Thanks to all in advance.