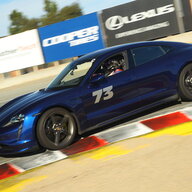 First Name

David
Joined

Jan 28, 2019
Messages
Reaction score

4,276
Location
Vehicles

Tesla(s), 911 GT3, Boxster S, Bolt, Taycan, Cayenn

Are you saying these systems wouldn't work
these systems may or may not work fine as "stand alone" isolated power supplies - like honda generator - you fire up the generator and plug in your devices - that works great!!! But that is not providing power to your HOME - it's somehting you have in your home that you can move devices to it so they can get power.
that's a different solution than plugging your vehicle into your garage charger, having a black out where the power grid is offline (like texas and california) and then having the vehicle start "feeding" power to your entire home…and matching it's power demands
if you want your Taycan in your garage to power your home while it's plugged into the PMCC - YOU must redesign your home's electrical system to safely allow that to happen…and then you must have a computer that can trigger the auto-disconnect, and talk to the charger/vehicle to start the electrons flowing from the vehicle to the home - all of this needs to be integrated and supported by the manufactuer…it's all technically feasible, but there are few (if any) working examples in production in actual customer's hands…
and "intentions" arent' worth the paper they are not written on - because there are actual logistics to making this happen - otherwise we'd already have it cause Nissan wanted to do this in 2012 with the Leaf…
now if you're saying my vehcile has an AC outlet and I can plug my laptop into it's AC outlet and charge my it from the vehicle's battery - yeah ok that's a nice feature - but not exactly "vehicle to home" power backup now is it?