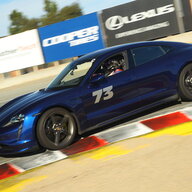 First Name

David
Joined

Jan 28, 2019
Messages
Reaction score

2,599
Location
Vehicles

Tesla(s), 911 GT3, Boxster S, Bolt, Taycan, Cayenn

When the Ossiaco inverter/charger launches you'll be able to easily turn your vehicle into a backup home generator to keep your essential appliances running
this all started when you said "it's easy" - see your quote
I said no it's not - and provided details as to how the Ossiaco product is insufficient to the task - it can not infact do what it says with out substaintial rework of 100% of the residential homes in North America - and bi-directional charging support from vehicle manufactures (no manufacturers to date have annouced this support in a production/shipping automobile - saying we'll do it in the 'future' does not count)
you said you don't understand - this is clear - you don't understand.
I'm not exactly sure what you're saying because the technical details are not my domain
and now you're saying yeah it may not happen for a while but isn't it cool if it were to happen
well it's not easy
it's not happening anytime soon
and no one has any actual products anyone can buy that does this - and not one has any annouced schedule for products you can actual purchase to do this
please list the vehicles on the market today or near future where this is supported?
so it's not easy, it's actually hard. It's all possible, but possible is not a product and I'm not sure what you are saying, other than wouldn't it be cool if there was a pony that could power my home?
EVs alone are a long way from mass adoption. You could argue vehicle ownership is becoming more and more obsolete. I'm not sure what you're trying to say, but for some, this should be technically feasible. Nobody is saying it will be a universal thing just like EVs are still a niche product.
great we agree this is technically feasible - but that's been clear for years and or decades
it is not in fact easy because of installed base of homes that require substaintial and costly reworking of their residential power systems to accommodate this
it's not happening soon because EV's are a niche product
Porsche proably isn't going to focus on this cause they've got so many other things on their plate
other EV manufacture's have suggested they would like to do this but have no concrete plans to offer these services/features at this time since they lack dates/products or even actual cars for sale?
and you want to have this general conversation on a Taycan forum discussing how a taycan in Texas was used to charge a phone with the 12V power adapter - a 50 year old technology that will still be with us 50 years from now, because change is hard.
got it.
this all started cause you said "this is easy" - it is in fact not easy - nothing dealing with installed based legacy building codes is easy - and integration with electrical grids is notoriously difficult and regulation driven…
it is possible to power your home with an EV - but it's neither easy, and as of today there is not a single EV product in the market that can do this - and so far no announced products with any future shipping date.
great - lots of things are possible - should we talk about the possibility of human's living on mars? That is also possible.
Last edited: