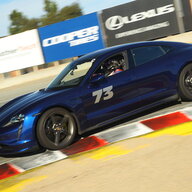 First Name

David
Joined

Jan 28, 2019
Threads
Messages
Reaction score

6,284
Location
Vehicles

Taycan, Cayenne Hybrid, 911(s) GT3/Convertable

https://www.wired.com/story/califor...3b34a6-1f54-4d46-8581-9ccf81d127b3_popular4-1
my home powerwall system was "allowed" to provide power to the grid for 3-4 hours every day for the past 8+ days - I've been delivering 18-24 kWh from my powerwalls each day during peak loads - Tesla claims I'm getting $2/kwh for the peak-grid events - I'll believe it when I see it...but between solar and my local batteries my home was net-positive impact to the grid - since the batteries both covered my usage and provided an additional 6 kW to the grid for the 3-4 hours of "peak demand".
normally I'm only allowed to send actual honest to good solar power to the grid - so I can send the grid any 'excess' solar at the moment - but can't send "stored" power to the grid - I can only use my batteries to power my home usage - the don't want me charging my batteries from the grid during low cost TOU and then selling their power back to them later at higher TOU prices
but during "grid emergencies" I'm allowed to send "stored power" to the grid but no more than my solar system would normally produce - my solar system max output is 6 kW - so I'm allowed to send 6 kW of battery power to the grid during grid-emergencies...
or 6 kWh per hour of stored capacity.
tesla calls this a vritual powerplant - and they used it 8+ times these past few days - during peak load the virtual powerplant was collectively producing 3-6 megawatts - it was interesting to watch and the Tesla app showed in real time the "output" of the virtual power plant "fleet" - ~3500 other Tesla victims were participating in providing power from their batteries to the grid.
if we could get these "idle" EV's to give back their power during "grid emergencies" it would interesting to see what it would do for/to the grid.
the "grid emergency" also allowed my batteries to charge from the grid earlier in the day for later use - normally I'm onlly allowed to use solar power to charge my batteries - but during grid emergencies they relax that policy and allow me to charge my batteries from the grid earlier in the day so that I have max battery power to donate to the grid during the anticipated "peak" load time window…
all in all - I find this very interesting and personally satisfying - duiring these time windows I lived my life and didn't change my power usage at all - but was a net-positive for the grid during the peak load time periods.
I'm optimistic about what could be done with a little more software and hardware for all EV's to allow co-ordinated vehicle-to-grid "give back" during periods of grid stress
even in it's infancy the potential for storage+renewables makes me optimistic that while our challenges are great - there are some solutions that we can deploy - and frankly some of this stuff isn't that hard if we just put our minds to it…we know it can be done and pushing the necssary changes into hardware/software could have a major impact…
overall it's been a very very interesting week…and an impossible week that would've gone very differently if it had happened even 3 years ago…
my Taycan for example could've provide 11 kW (48 amps) worth of power from it's 83.4 kWh worth of capacity during these grid emergencies…44 kWh is a significant amount of power and if you mutiply that by 1000's (the Taycan _IS_ a successful product) of idle Taycan's - the impact would be larger than the Diablo Nuclear powerplant's output - 3 to 4 hours of vehicle to grid "output" 10-30 times a years for a zero impact dynamic powerplant seems to be an interesting idea and one worth pursing - at least in my opinion.
frankly my Taycan's battery dwarfs my 4 powerwalls…and has higher output capability - seems like we should use it…
maybe we provide tax incentives for that EV your purchased only if it has V2G capabilities and you provide you've installed a V2G system in your home and register to be a participant…now there is some "net good" for EV's right there - less emissions, fewer ICE's and V2G applications when necessary to help the grid - win, win, win, win…
Last edited: