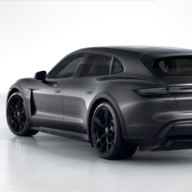 Joined

Jul 3, 2021
Threads
Messages
Reaction score

2,149
Location
Vehicles

CT4S 2022 + Mini Electric in 2024/5

Well true to my recent 'whining' about Houston road quality I had to replace a plastic cover piece on the underside of the car due to damage caused by hitting one of the hundreds of debris/road hump hazards on my local roads - was really just a matter of time imo!
Amazingly I found this cracked piece entirely by accident when doing some other unrelated work i.e. I do not recall the impact nor any nasty sounds emanating from this area when it happened which , given how quiet the car is when driven, is frankly, mystifying! But clearly it did happen.
Justification TBH for why I simply cannot use CETE in my area of Houston (the area has not only worn and out-dated road infrastructure but in many areas around my immediate neighborhood there has been massive construction replacing major bridges as part of the Braes Bayou flood remediation program - ongoing).
All that said, a fairly minor issue in that damage was only to the basal plastic cover below the cooling fan on the right front side of the Taycan - the object however got temporarily hung up on it and dragged the piece down - in so doing it pulled off three tabs attached to the wheel liner! Again, no big deal, but to properly replace and install correctly I needed to purchase not just the basal plastic cover ($80) but also the entire wheel liner ($205)! TBH, I could have just left my temp fix which used zip ties and duck tape
, which was working just fine and entirely hidden from view, but thats the sort of thing that would drive me nuts just knowing a hack fix was down there!
Replacement parts:
| | | | | |
| --- | --- | --- | --- | --- |
| 9J1-810-908-E​ | Wheel Housing Liner​ | $205.95​ | 1​ | $205.95​ |
| 9J0-809-958-B​ | Wheel Housing Liner​ | $80.09​ | 1​ | $80.09​ |
Not an error - the cover is listed with the same name as the liner! This latter part replaces a prior iteration so important to use this part no.
Good news is that I got both parts ordered (OEM from a dealership on east coast) and shipped to my door in under 5 days for an all in total of less than $300. Installation took me no more than 45 minutes and I took my time!
But here's no surprise - for reference the local dealership in Houston quoted - wait for it - parts $575 and labor $225 - $800!!! So with truly minimal effort saved $500, wow!
Got to test my custom (forum) jack pad for the first time too - worked like a charm
Needless to say I carefully inspected everything that was visible including fan shroud, blades etc etc and absolutely zero damage to anything here - only effected the protective basal cover thankfully.
BTW, with the CT in Gravel mode and 'jack mode' on, when raised, its like working in the wheel well of a Jeep Wrangler - just tons of access
I have a full 2-car lift in my garage but not necessary for this job:
August humidity, even at 7:30AM in Houston, not a recommended time to be crawling around in a garage! That wet mark on the knee pad from knee sweat
- man I was dripping out there in a matter of minutes!
Removed parts - replacements are exact OEM parts - perfect - you can see the tabs that held screw holes are yanked off the old wheel liner - more obvious in next pics and you can see my duck tape temp fix on the smaller plastic cover which worked fine whilst waiting for parts to arrive
I bent the basal cover piece here to highlight where cracked - impact was on RHS (other face) of this image by the broken section, and a straight failure crack then propagated to left
Better view of where the felt tabs were sheared off on the edge of the wheel liner - this was the only damage to this part but better to simply replace given minimal cost but primarily as the basal cover uses these tabs to be secure.
Last edited: