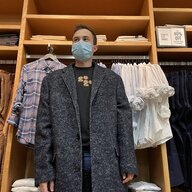 First Name

Justin
Joined

Jan 26, 2022
Threads
Messages
Reaction score

221
Location
Vehicles

2020 Taycan Turbo

Greetings folks. I had the opportunity to try one of the new design superchargers that features the "Magic Dock" CCS adapter in Scotts Valley CA today, between San Jose and Santa Cruz through the mountains off highway 17. Came away very impressed and reminded of why people love the supercharger network. If you're not familiar, Tesla are upgrading their charging stations to include a system to dispense a CCS adapter that is stored inside the charger itself to enable non Tesla vehicles to use superchargers. Also please save any Elon Musk discussion for another time, this is about charging our cars.
On the Tesla app, all you have to do is create an account and add a credit card. then you click "charge my non tesla vehicle" and it guides you to a station that supports this system, and prompts you to pick which stall you're at. One large advantage of Supercharger is that many of the stations, even in the middle of nowhere, have many more stalls than EA's standard 3-4 stall stations, I believe most are minimum of 8 with some enormous stations (such as on I5 between SF and LA providing as many as 40, split between 150 and 250kw. This station has 16, providing up to 250kw.
After that, you unlock, the adapter comes out with the normal tesla plug, and you plug it in. I did not have any issues with plug length attaching to the Taycan but some folks with an ID4 would have had to block lanes. And then, it started charging. Regrettably my Taycan did not have the 150kw/400V charger option so my charge speed topped out at 47kw but still was able to do a respectable 2 miles per minute of charging.
My understanding from all my friends with Teslas and my parents who have owned 4 is that this is the standard experience with superchargers, that it just works. EA is just such trash by comparison in terms of reliability and honestly, I hope they are terrified of this, because if I had the 150KW charger, I would literally never go to EA again once my complimentary charge plan runs out.
Anyway, I think this will be great for us, and honestly even capping at 50kw it pretty good if you're going to be somewhere for a little while or in a pinch. Ask me anything.