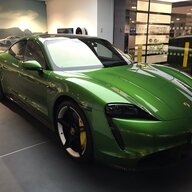 First Name

Philip
Joined

Nov 15, 2020
Threads
Messages
Reaction score

257
Location
Vehicles

2022 Turbo S

I'm half way through the second year of owning my Turbo S, and having had a successful trip to Le Mans in June of last year, decided to try something a little longer.
My trip started on the 30 June 2023, when I drove from the North Norfolk coast down to the Brands Hatch Hotel and Spa near Maidstone, Kent to allow easy access to Eurotunnel the next morning without the criminally early start from Norfolk. There was a 50 kWh BP Pulse charger at the hotel, so I re-charged the car on arrival.
The next morning I stopped at the M20 services just before the tunnel and used IONITY to get the car to 100% charge before I got to the Eurotunnel. This meant having a good run into France without worrying about charging.
Eurotunnel was as easy as usual. Despite arriving at just after 6am, it was busy, but having booked Flexiplus meant a swift journey through the usual formalities and onto the train. I always book the wider carriage to avoid concerns about kerbing the wheels.
My first night's stay was at Chateau de Courcelles just outside Reims. I have stayed here a number of times before, and I find it's a good stopping point (especially when travelling from Norfolk). In reality, given my departure point was from Kent and not Norfolk, I could easily have travelled further on the first day, but I really like the hotel and it has a great restaurant.
The hotel doesn't have a charger, but they offered use on an outside plug. I used IONITY to top the car up near Cambrai, which meant arriving at Courcelles with 85% charge. My Juice Booster topped up the charge to 100% for departure by the following morning. Shortly after my charge had completed I was joined by a lovely Carmine red Cross Turismo.
The next leg of the journey saw a drive from Reims to Obertal in the Black Forest, a 480km drive with two IONITY charge stops. The accommodation was a great Air B&B that had a 7kWh charger, so that meant I was ready to go with a 100% charge the next morning.
I found charging en-route easy and with no queues. The outside air temperature meant the battery kept a steady temperature of about 30 degrees, so I didn't bother with pre-heating the battery prior to charging. I tend to be over cautious about when I charge, so I tend to keep the charge level no lower than 30%.
To be continued.