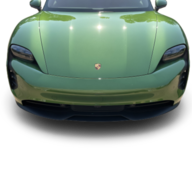 First Name

Jeremy
Joined

Feb 9, 2021
Messages
Reaction score

1,532
Location
Vehicles

2016 Macan S, 2021 Taycan 4S

This is mostly referring to the use of Profiles and Timers.
I've seen a couple of recent questions so I thought I'd post a summary of what the car will charge to in all scenarios.
I think a majority of the confusion comes from wanting to just set a maximum on the car, but there's no way to do that.
To the best of my knowledge, this is accurate as of Sept 2021.
If more than one condition is true, the car will charge to the higher value.
If…

Car Will Charge To:

There are no active timers* or profiles
Or there is an active profile and the current time is within the preferred charging time
Or direct charging is active

100%

There is an active profile

Profile Minimum

There is an active timer* and the car is within the window to require charging to meet the target charge at the departure time

Timer Target Charge
25%
*Non-repeating timers are inactive 30 minutes after the departure time.