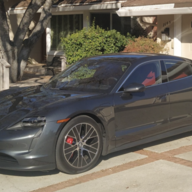 First Name

Ron
Joined

Dec 30, 2019
Messages
Reaction score

489
Location
Vehicles

Bolt EV, Taycan 4S (Sched Oct)

I found this pretty complete summary of the Porsche V codes V200 etc. For those of us not in the know. Thanks to manitou202.
Full guide by manitou202:

With all of the questions around tracking an order, and having just been through this, I decided to put together a general guide. Everyone who has been through this please chime in and offer additional info and/or corrections and I'll update the first post. For many of us it's an exciting and anxious time so it helps to know a bit of what's going on.

Your dealer should be able to provide you with the status of you ordered based on the Porsche order Tracking system. Below is an example. Remember that many of these dates will not be populated until you build has reached certain steps in the process. For each step there are also three dates. Planned, expected, and actual. Planned is the original build schedule. Expected gets updated as the car moves through the process and changes based on whether it's ahead or behind. Actual is when that step officially completed.
V070
A vehicle demand request has been submitted to Porsche. This lets Porsche know that your dealer has a customer who wants to order a specific vehicle. This does not mean you have an allocation. This simply lets Porsche know how many potential customers exist. At this point you will not have a build schedule as shown above.
V200
Delivery date determined. Now you have an allocation with an estimated delivery date. This date can easily change through the process due to many outside factors (parts, weather, changes to your order, etc). You should be able to get an estimate build schedule (like the example above) from your dealer at this point.
V170/180
This mean the order is being reviewed by Porsche because of a special request. It could be as simple of specifying the color of your stitching, to Paint to Sample color requests, to full CXX options. This typically comes after V200 if a special request was made when your build was submitted.
V250
Order has locked. You probably can't make any changes at this point without pulling some strings. Even though the order is locked it can still be a long wait from now until the vehicle actually starts production. Anything from weeks to months. Your build schedule should provide you with estimated timing.
V260
Vehicle has entered the body shop. Now your car has officially started production. However there can still be delays at this point. Everything from parts shortage to changes in shipping schedules could impact your schedule. People have reported cars taking several additional weeks as a worst case.
V300
Your vehicle is complete and is ready to leave the factory. Your vehicle will wait until it is loaded onto a truck and shipped to Port Emden in Germany.
V331
Entry port Emden. Most vehicles traveling outside of Europe will be loaded onto a ship in the German port of Emden. Your vehicle could sit here for days to weeks depending on the shipping schedules.
V332
Exit port Emden. This means your car has been loaded onto a ship and has left port. Prior to your car leaving port you can use the V332 expected date as a way to figure out what ship it might be transported on. See below
Go to this website:
http://www.pwl.de/en
On the middle right side of the screen under "Liner Schedules" select trade lane "US West - and East Coast"
Then under select carrier choose "Volkswagen Konzernlogistik Export"
Your web browser will download a PDF file containing the shipping schedule for the next month. Find your expected V332 Exit Port Emden date on your build schedule and then look under the "Expected Loadready Emden" column on the shipping schedule. Find the vessel with the closest load ready date and you can look across that vessel's row to see the planned shipping schedule. This will give you an idea and when you can expect the ship to arrive at your US port. To figure out which port your car will be unloaded look at the U002 Entry Port event on your build schedule. It will say "Entry Port XXXX". These schedules can easily change based on weather.
Once you have verified through your dealer that your vehicle has completed V332, they should be able to provide you with the actual ship name. Usually it should be the same based on the Liner Schedule above, but sometimes they will load your vehicle onto a different ship due to other factors. Once you get confirmation which ship your vehicle is on, you can use one of the following website to track the ship.
https://www.vesselfinder.com
Entry your ship name in the search field. These websites will track your ship when they are within about 100 miles of shore. Once the ship has reached the open ocean you will lose tracking. You can pay extra to track in the open ocean by satellite if you want.
https://www.marinetraffic.com/
This site typically provides better updates but is less friendly to use.
The ships will typically anchor offshore for 12-36 hours prior to entering port. Then they typically spend 12-24 hours in port for unloading vehicles. This is normal.
Atlantic crossing typically takes 6-10 days and if your Entry Port is on the West Coast (i.e. San Diego) remember the ship will need to go through the Panama canal which adds additional time.
U002 Entry Port XXXX
This is when you car arrives in North America. Once your car is unloaded from the ship it will go through an inspection by Porsche and through customs. This can take anywhere from 24 hours to several weeks. Everything from back logs, to minor vehicle issues, to customs can impact this time. At this point your dealer will not be able to provide any details except when the car has actually left the port on a truck.
U003 Exit Port XXXX
Now your car has left port and is on a truck. This can take anywhere from 24 hours to a week to travel from port to your dealer. Most dealers rely on Porsche Corporate to transport the vehicle so as a result your dealer will probably not be able to provide much detail other than the dates in the Porsche system. There is not a way to track your vehicle when it's on the truck unless your dealer is using their own transportation which is rare.
Once your vehicle arrive at the dealer they will most likely need a couple of days to perform a final vehicle prep and inspection. Most dealers will let you see the car during this process so you can get you first glimpse of the car.