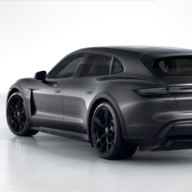 Joined

Jul 3, 2021
Threads
Messages
Reaction score

1,242
Location
Vehicles

CT4S 2022 + Mini Electric in 2023!

EDIT:
Test video output from the FitcamX loaded - will add more later including tracking a brand new 2022 911 Turbo Sport on I10 on way home


Couple of videos in this post: #9
Texas specific content here:
Returned from a trip to Fredericksburg in the Texas Hill country yesterday and another trip with 100% PnC success - zero issues.
Interestingly I saw technicians making repairs/maintenance in two EA stations on this trip - had not read of many instances where this type of activity was spotted by others on the forum i.e. most comments have been noting the opposite in that these stations are left entirely unsupported in respect physical maintenance. So perhaps a good sign (or alternately that these stations are getting to the point that they need maintenance!).
Was planning to return via Austin but ended up using the same stations on our return trip (apologies
@Hirschaj
that we couldn't meet up this time, as our plans changed again and we stopped over in SA on way home - but always up for a trip to Austin so time yet perhaps).
Stations used (each multiple times) in TX to date include the following and in all cases PnC worked flawlessly:
Houston Heights
Houston I10 East
Sugarland
Katy
Alleyton (beside Columbus)
San Antonio (north)
Future plan will include the station at Roundrock on north side of Austin (which I'm sure many here have used) and perhaps the I45 station midway between Houston and Galveston.
Outbound at a 350kW charger in Walmart, San Antonio (Thousand Oaks):
Lady in a Mach E was using the 150kW charger despite another open 350kW charger available beside me:
I am actually useless these days it seems when it comes to reminding myself to take pics of the car when traveling! Tons of opportunity in the Hill Country drives we did but was more in to the driving I guess
Parked by the available overnight chargers at our chalets one block from the main street in Fredericksburg - this was a decider in respect where to stay - really great as was the whole B&B experience here - both NEMA 14-50 (use your own EVSE) and available Tesla EVSE's here.
Went ahead and tested out my 60A
TeslaTap
with the available Tesla EVSE and worked perfectly - preferred using my Porsche unit for overnight though:
Enchanted Rock always worth a visit in this area - went up summit trail and walked over to opposite hill for this shot - specks on top of hill (Summit Trail) are people for scale
!
Some guys doing some bouldering/climbing instruction in middle bottom of image:
WIfe is a strong lass
Free music always nice - this a walk-in off main street - some very nice high end restaurants including the new Sage venue - was blown away (not nec in a good way) at how big Fredericksburg has gotten - expanded a lot!:
Here is one tech servicing an EA charger (150kW) in the San Antonio station on our return trip. I again had access to the 350kW charger - chap beside me in the ID4 was initially at a 150kW and when he saw me go directly to the end to the 350's, he too moved to the additional open 350 beside me - he was drooling a bit over my car
!
Here is the company contracted to service the SA station:
Little more action going on at the Columbus station on the way home - since the Mach E, owned by a guy who builds/services these very units apparently(!), and who I later passed on way into Houston despite my getting 46kW of charge (time) at this station(!!), was occupying the easier to reach 350 outlet so I had to park sideways to access the other available 350kW unit but still I managed to not block any other charger in doing so. This layout issue is one definite improvement the EA stations could work on in respect access for Taycan's specifically (coupled with making the hoses just 2 ft longer - and I know efficiency issues might ensue etc).
EA Station at Alleyton, TX - Snappy's Market has restrooms and basic fare (mostly junk food!):
The charging unit the other Taycan driver was using was a 150kW and (as shown on our charge planner on way in) there was one unit not working here and another working at reduced capacity in this station that had 7 chargers. She was trying to use the reduced power unit but the Mach E chap was done soon enough to allow her to access the other 350kW.
I actually had not realized also that two pumps/hoses on each unit does not equate to allowing two cars to charge at one charging unit i.e. the cooling tower in these units can only cope with one car attached to each charger, so the two hoses apparently there only for convenience (I assume this is correct?).
Have to say, car not looking too shabby after 500+ miles on the road at this point:
And before the avalanche of comments re dysfunctional EA networks descends, I am just reporting my experiences in Texas to date which have been without incident (luckily I guess).
Most of our charging sessions ranged between 14-24 minutes - opportunities to stretch the legs and give the butt a break - really enjoying the car.
Cheers, C.
Last edited: