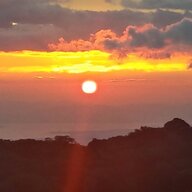 First Name

Ken
Joined

Sep 1, 2019
Messages
Reaction score

261
Location
Vehicles

BMW 650i Convertible

Interesting thread. And although the original post held the potential for things to go off the rails fairly quickly, owing to the maturity of the folks on TaycanForum, it hasn't.
But this thread has made me reminisce about my own history with cars. My first car was a 1979 Chevrolet Monza. My father bought it for me when I was 16 (in 1984) because my mother got sick and could no longer drive. The covenant was I would drive her around as she required. To a 16 year old boy growing up in the Los Angeles area, "Hell yes" was the only appropriate response.
Here is an advertisement for my first car:
I put a louver on the rear window, bought bitchin gold wheels, installed a blaupunkt radio and cassette deck (which would flip to the other side of the tape when it ended -- state of the art) and loved every moment of her. I named her Betty. **
A year after I graduated college (1990) I bought my first car, a Mazda MX-6. I was making $24,900 a year, living in Irvine, CA and I took my dad in to negotiate with the salesman. I wanted it so badly. She was a manual transmission, dark blue beauty that had a center-mounted oscillating fan (still one of the greatest car features ever), power windows, power breaks, rear/trunk mounted spoiler, cloth seats and cruise control. They wanted me to pay something like $14,500. My dad offered $12,000. The salesman walked out to "confer with his manager" and came back and said the best he could do is $14,000 and throw in mats. My dad said he was insulted, bid $12,250 and "you will throw in the mats" or we walk. It was a "No" from the dealership. My father had prepped me before we entered that we may walk out, but that was part of the strategy. He also said, "Don't talk after you make a bid. "He who talks last, loses," he would say. He added that it may be awkward and don't fill in the dead-air with more words. So we made that offer, stopped talking, heard the "no" and walked out. When we did, he quietly predicted they wouldn't let us get back to our car. They didn't. The sales guy ran out suddenly agreeing to the terms and I drove home with "Saturday," named for the day of the week I bought her and the protective Eskimo totem I hung from the rear view mirror.
Saturday saw me through many adventures, including graduate school at Purdue University in West Lafayette, Indiana, living through a few more winters in Indianapolis and eventually moving to the San Francisco Bay Area where I met the woman who would become my wife , and then the birth of my daughter. After more than 10 years of ownership, in 2000, I sold her to a lovely young woman who needed her first car. My father was working for Allstate and sold Saturday's new owner car insurance. 2 years later, Saturday was totalled in a horrific car accident. Luckily, nobody got seriously injured.
So I worked in Silicon Valley during the go-go days of the "dot com" era and took some funny money (stock options) and bought a new charcoal grey BMW 325 convertible. My mom had always had a convertible and now it was my time to carry on the tradition. I paid $1,250 extra for the GPS system, which was brand new technology at the time. Not being the most creative person in the world, I named her "Saturday II" because the little Eskimo totem from the Mazda moved with me to the BMW. It's 21 years later and she is weathered and beaten down, but I still have her. She was kept to be shared between my daughter and son. Between the 3 of us, she has had many wonderful memories. I hesitate to sell (or junk) her, but she is not long for this world. I consider her unsafe for any drives outside a 20 mile perimeter to my house. This makes me very sad.
One day, in February 2012, I was in the BMW dealership picking up Saturday II when I stood on the showroom floor staring at the newly designed 650 convertible, I was approached by a salesman. He stood next to me, folded his arms across his chest, and was silent for about a minute before he asked me if I wanted one. "Yes" was the answer I wanted to say, but given the car was about $100,000 (well above the threshold of marital harmony), I needed to extricate myself from the scene. I handed him my business car and said, if you have a used one, I might be interested. I figured that would buy me a few years, because what are the odds a used one would be available anytime soon? Well wouldn't you know it, but the guy kept my card and out of the blue in October, I get a phone call that an "executive car" was just dropped off and could I come take a look.
Fellows, I try not to be emotional about cars, but when I saw her, it was love at first site. She had 7,000 miles and EVERY feature BMW offered for the car. Her sticker, if new, would have been $115,000. She was a very sexy beast. A beautiful desert brown with a light tan roof. Night vision, Head Up display, their best sound system, etc etc. And they wanted to sell it to me for $90k. I offered $70k, thinking my wife would be ok with that as things were picking up at work. They said no. I walked out, just as my dad taught me so many years previously. They never called me back. But I have to pass by the dealership everyday to-and-from work. About one week later, I see her parked prominently on the corner. I make a U-turn and go into the dealership, find the same salesguy and re-make the same exact offer. This time they counter and I buy her for $75k. I named her Danika (after Danica Patrick, the most successful woman racecar driver). Danika was an awesome car to drive.
Sadly, she had issues that BMW couldn't fix. 5 years after I bought her, I asked BMW corporate if they'd buy her back from me using the California Lemon Law rules. They declined. She was in the shop more than 120 days (in 5 years) and the problems persisted. I felt I had no choice, so I consulted a lawyer. Just over 3 years later (and driving her in all that time), BMW settled with me. It was with very mixed emotions when I turned her in for a check.
Which brings me to September of 2020 when I take ownership of
Farrah, my Gentian Blue Taycan.
You see, Danika was a V8 gas guzzler. Her range was about 215 miles on the highway and considerably less about town. My son made me promise him my next car would be an Electric Vehicle. He was a budding environmentalist and how could I say no? [side note: he's now a sophomore in college studying environmental policy/engineering/law.] So during the wait to see if I could win my suit against BMW, I researched EVs. Even though I live not far from Tesla, I just didn't want one. I found something intriguing called the Mission-E and I put down a deposit and waited. And this brings me to now.
Why did I write all of this? Because this thread talked about the religious devotion to car or brand in some enthusiasts and I understand that. We are lucky to be able to afford a Taycan as it's an expensive car. But after 8 months of ownership, I can say confidently that it's the best car I've ever had. But from my story alone, a car becomes more than a tool to move you from point A to point B. In many ways, it becomes a member of the family. After all, when moving from A to B, you are going somewhere to make memories. And sometimes the best memories are made during the drive. After my experience with BMW (and full disclosure, my wife drives a 5 series), I learned at the end of the day a "brand" is just a company trying to make money off of you. They will do what they can to buy into the dream of being something that you're not. It's very effective. Now that I own and drive a Porsche, they are trying hard to keep me loyal. I get a magazine and see the awesome videos of their racetrack victories. I'm part of their storied history. I like that, but it doesn't make me loyal to THEM. What does it for me is the people I've actually met here on TaycanForum (and many of them in real life) and their appreciation and knowledge of EVs or cars or whatever. It's like a club and that makes me feel welcome and part of the group. So to the extent I have religious sensations, it's based on the people I've connected with. I look forward to meeting more of you in the days ahead.
**There is a bit of similar lines in the Chevy Monza to a Porsche. Or is that just me? Hmmmmm, have I come full circle?
View attachment 16224
Last edited: