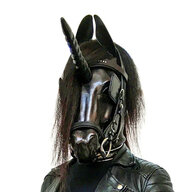 First Name

Horsey
Joined

Aug 15, 2020
Messages
Reaction score

114
Location
Website
Vehicles

Taycan 4S, BMW X3 35d, BMW 135i

Ok, so this is a UK question...

I don't have off-street parking or any way to charge an EV from my home and I don't have the benefit of any destination charging either.

I know this is likely the polar opposite of the vast majority of Taycan owners.

One possible scenario is just to buy a new Taycan when the battery is empty, at least then I won't have the 12v battery problems.

On the other hand, though I'm sure this is the wrong audience, does anyone have experience of Ubitricity?

At the moment my street has no EV charge points, however, I have been in correspondence with the council and they have told me that they will shortly begin converting 15 lamp posts in resident parking areas to EV charge points.

If I am lucky, that should happen before I take delivery in 8 weeks.

I have no idea what contention for these will be, especially as they are not EV dedicated spaces and any resident can park there (though they have signs suggesting using a non charging space if there is one available - not that people will pay attention).

At least having charging points in resident parking bays, assuming I can get one when I need one, is a step in the right direction.

Ubitricty offer a subscription service which costs £7.99 pcm and is 16.2p/kWh, but you need to buy their metered type 2 charge cable for £300.

There is also a 19p plug in charge ... what on earth is that all about!

Frankly this is the only practical option for me to do over night charging.

Any experiences or thoughts?