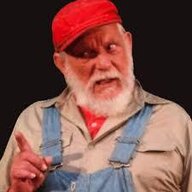 First Name

Festus
Joined

Feb 1, 2021
Messages
Reaction score

35
Location
Vehicles

2015 911 Turbo S, 2021 TTS (June 11)

Question
I'd be curious to know how much money a Porsche sales rep makes when selling or leasing out a new Taycan at full MSRP in the USA. I'm not referring to the profit margin for the dealer, but rather just the salesman's cut.

Any insight? Clearly there are a lot of factors at play here including the dealer, the region, seasonality, the seniority of the rep, the management structure, etc. But just ballpark. Like say you buy/lease a $220k Taycan Turbo S. What's the salesman's payout assuming MSRP?

Background
I only ask because the sales people I've encountered recently seem utterly disinterested in the product itself, one telling me he actively avoids reading any Porsche-related sites and forums. And further, they seem completely indifferent to the sales process, the cause of port delays, ETAs, status updates, etc.

Makes me wonder if...

(1) Demand is so high and they get paid so *much* that the needs of any individual customer can be safely ignored, or

(2) They get paid so *little* that there's zero incentive to put in any effort whatsoever wrt product and company knowledge.

I guess I'd always assumed that if they make a $220k sale, they'd be walking away with $7-$10k in their pocket -- not Zuckerberg money to be sure, but certainly enough where if they're making 3-4 sales per month, they're living super well, and certainly reason enough to pay attention to each individual open order on their books.

It would be kind of interesting to get a behind-the-scenes take of how salesmen are compensated, the incentive structure, etc.