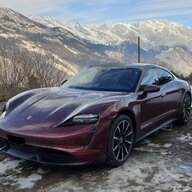 First Name

Philippe
Joined

Mar 10, 2019
Messages
Reaction score

227
Location
Vehicles

Yes!

I finally find the best way to manage my music on USB
My first tip: don't use File'n'Folder if you have a huge library as you have no "elevator" on the right of the screen, you have to "swipe through" (you'll never listen anymore to ZZ top

)
Better browse per artist (it's my usual way to listen to music: per artist) as this time you'll have the "elevator" on the right (ZZ Top is back again


)
But there is still a problem: when you select "all" then it play all the 1st song from all album then 2nd and so on. So the workaround is to renumber your track according your taste (see the pdf to see how to do it with
https://www.mp3tag.de/en/
).
If you want to play music according "Genre" you will have the same problem as before, You can use the same workaround as before or you can generate playlist with
https://www.mp3tag.de/en/
I advise when creating them to place the playlist on the root of the USB.
Last edited by a moderator: