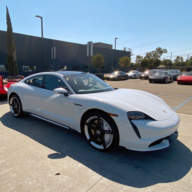 First Name

Wiley
Joined

Nov 23, 2019
Messages
Reaction score

367
Location
Vehicles

Porsche Taycan Turbo, Audi allroad, VW e-golf, BMW i3

I will preface all of this by saying: I think that the Taycan is a superb car. It's amazing to drive, and has exceeded my expectations in all respects except for the software--which is sad given how low my expectations were based on my previous Porsche ownership experiences.

I don't know that I agree with most of the asks on the OP's list, but I think that the thing that Porsche *does* need to learn (quickly) is that software eats the world.

All cars today are basically computer networks with a bunch of devices connected. Ultimately that means that there is a ton of functionality that can be gained solely through the clever application of software. Functions that used to require dedicated hardware can be built using just some imagination and code.

What Porsche (and most other legacy automakers) seem to still miss is that this fact has helped to set consumer expectations thanks to smartphones and even desktop computers in the past decade--where a device purchased years ago continues to gain new capabilities through regular software updates and upgrades. Building cars in such a way that they, too, can't take advantage of this is really idiotic in 2021.

I hear rumblings about VW group having 'gotten' software religion, but there's relatively little evidence yet to support that. Their in-car software for EVs has been buggy and difficult to use, with OTA updates either absent or shockingly infrequent.

As a 2020 Taycan owner I will give Porsche some credit for the new features they delivered with the WMA5 update. That gives me some hope that maybe they 'get it' and will continue to advance older cars via software updates. And then I will take away all of that credit for the fact that the update was something that had to be done at the dealer, and apparently takes even experienced Taycan techs the better part of three days to apply...

Porsche is changing. The mere existence of the Taycan is evidence of that fact. But they're still changing too slowly, and they have a very long way to go.