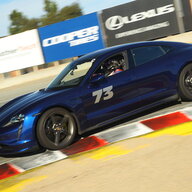 First Name

David
Joined

Jan 28, 2019
Messages
Reaction score

4,015
Location
Vehicles

Tesla(s), 911 GT3, Boxster S, Bolt, Taycan, Cayenn

also having been "in the room" during planning and release of updates for the past 30 years - updates are to be avoided at all costs - but they are also necessary - so there is this tension between - let's get it right the first time to avoid an update - and "ok we have to do an update" let's keep it as small as possible and only things that are "must have" make it into this update…
what is _NOT_ in an update is actually more important than what you choose to include in an update - updates should not be open season for everything you wanted but didn't get to - they are curated and because of the risk/costs you only include things that are the most important for your product line - pushing out as much stuff as possible that while it might be nice it's necessary to the current product line considering multiple impact dimensions - small and focused updates are a sign of well managed updates on top of quality software in the first place…bloated large and everything but the kitchen sink are perhaps a sign of a company making up for past sins and being so horribly embarassed by what they originally released that they simply had to make amends by providing the update to their existing
victims
(ahem customers) by retrofitting the 'correct' software that should've been release in the first place…
lets look at the list of changes in this update - keeping in mind this is the "sanitized simple consumer list of changes" - the details have got to be even more nasty - this is the list of "must have changes?" - wow - OMG wow - really this many changes have to be retrofitted to the entire fleet? that's a long/complex list…not a sign of strength for the original software release.
yeah I have my opinions about this update - and why it wasn't OTA (probably approprate) - and I'm gratified Porsche is making it available via any mechanism - but I'm not taking it as a strong sign that they have "everything under control" and "we got this whole software" update thing under control…
it's a big complex nasty nasty software update - and I think we can all see why it took them a year to get this stuff undercontrol - it's probably the most challenging project the organization has ever undertaken to date - retrofitting this many changes into a single update, providing service procedure instructions, QA, and controlling the 100's/1000's of "sub packages" in this update - I can only imaging the internal project team and processes as Porsche came to grips with what this update would entail and require of their organization - and I'm sure multiple times some one had to defend the need for this update at all - especially as it grew in complexity (really the service techs need to do this in 4 phases? how do we avoid that int he future?) Can we just leave the MY'2020 Taycans unmodified and roll this all into the MY'2022 vehicles?
I'm thrilled Porsche is doing this and we're getting the updates we all really really want.
I'm horrified at the peek behind the curtain this provides to the quality of Porsche's original software, and the structure of their software systems…it's not a pretty picture.
Based on what I'm seeing with this update - Porsche might never be able to release OTA update for the current Taycan architecture, other than the most trivial changes…it's simply not architected correctly.
just think of everything they are not including if this is the set of changes they deemed MUST be released because we just can't live with things in their current state…if this is the "short list" of must have changes - wow - simply wow - I've been involved in commercial software for 30 years - if this is your short list of changes (i.e. the stuff worthy of an update) that means the original software in all these places was pretty bad…
this is a great update and should make our Taycan's better…
this is not a sign of strength in my opinion, this is not security focused, this is not quality control for the fleet - this is the only way Porsche had to address serious quality issues present in the unmodified fleet of Taycan's already sold - and the only tool available to them is an expensive manual dealer update because there are so many systems that are buggy and required an update it can only be conducted by "qualified personal in a repair shop environment" - this is NOT the goal to aspire to - it's an admission of defeat in the face of an overwhelming number of defects that needed to be addressed.
Last edited: